Happy Girl Hair is giving away a first edition copy of Happy To Be Nappy by bell hooks on Feb. 5. This is not the usual giveaway. The hardcover book is out of print and selling for $60 on Amazon. If anyone knows anyone who has this book and will part with it for far less than 60 bucks, leave a message below or message me at honeysmoke @ honeysmoke dot com. In the meantime, register for the giveaway over at Happy Girl Hair.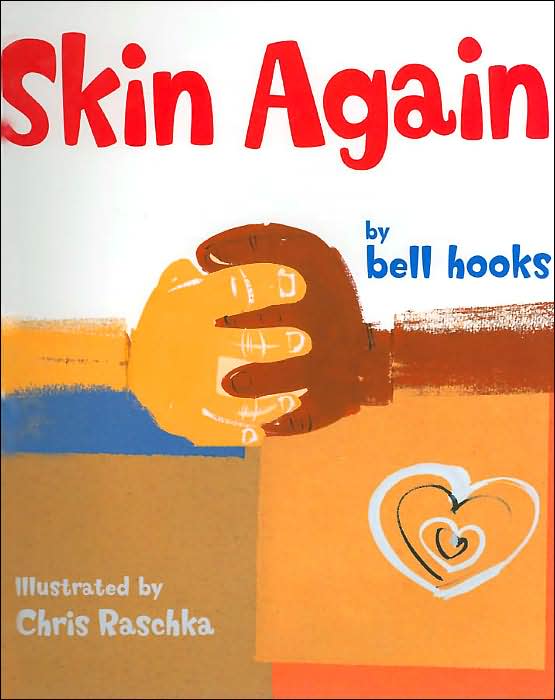 Skin Again
By bell hooks
Illustrated By Chris Raschka
"The skin I'm in is just a covering. It cannot tell my story."
These are the opening words for Skin Again. The book offers a way to discuss race and identity with children. It is an invitation to look deeper, to look inside, to look at what really matters.
This book is a library find, and it is a little on the serious side. Simone understood the book's message, but I don't think she will request I read it to her. Still, I may purchase this book, in case I need to pull it out to illustrate a point about skin.