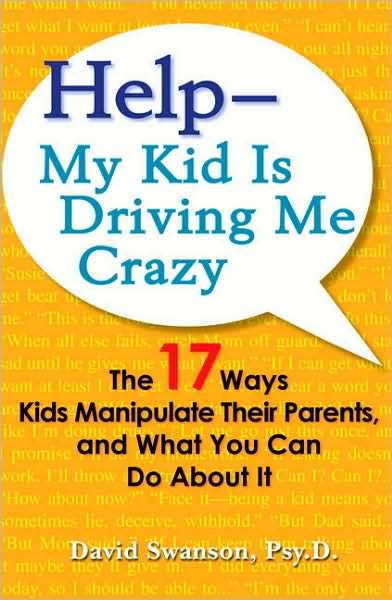 Help – My Kid Is Driving Me Crazy: The 17 Ways Kids Manipulate Their Parents And What You Can Do About It 
By David Swanson Simone and Nadia manipulate us on a daily basis. I think children come preprogrammed like a computer. There is the whine software, the beg application, and the cry database. That said, the girls aren't quite as sophisticated as some children in this book, and I am passing this on to a mother or father who can use it. 
A few examples: 
"Let me go just this once, and I promise I'll do all of my homework." "But Dad said …" "Susie's parents are cool. What's wrong with you?" Sound familiar? Leave a comment by 11:59 p.m. (CST) Oct. 2 about how your child manipulates you, and the book can be yours. Simone will point to the winning entry on my computer screen, and I'll notify the winner.